Huka Entertainment, known for producing unforgettable and unique music festivals, expands into the world of comedy with Hell Yes Fest in New Orleans.
For their 5th year, this badass comedy festival is sporting exciting acts for the largest comedy festival on the gulf coast. Hell Yes Fest, started in Austin, Texas, has quickly become one of the biggest comedy festivals in the United States.  The festival will draw thousands of people to legendary New Orleans venues like the Joy Theater, The Theatre at St. Claude, Saenger Theatre, and more.
We picked out 7 acts you won't want to miss this October! Check it out below.
---
FORTUNE FEIMSTER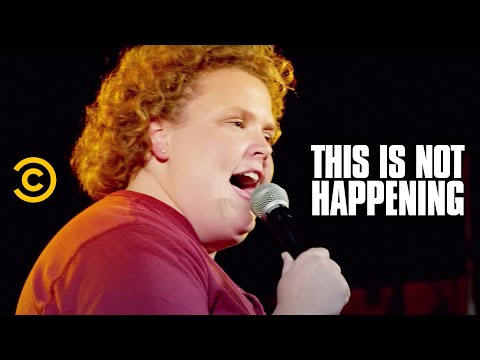 Fortune Feimster spent 7 years as an entertainment blogger before becoming a familiar face in comedy thanks to appearances in Chelsea Lately, Two Broke Girls, and Workaholics. As an established standup comedian, she describes her sense of humor as self-deprecating. She said, "Let's face it: I look different, I sound different, I'm a bigger girl, I'm a lesbian — I'm not this skinny traditionally pretty girl that's getting up there talking about like "Oh my boyfriend's such an asshole!" you know?"  Catch Fortune Feimster on October 15 at Nola Brewing Co. Get more info here.
---
BEN GLEIB
Actor and producer, Ben Gleib will be gracing us with his stand-up routine this year at Hell Yes Fest.  His hilarious comedy-show Idiottest has had us buckled over laughing since its start in 2014. Ben Gleib keeps himself busy by hosting a one-hour standup special "Ben Gleib: Neurotic Gangster," which is currently being aired on Showtime. Gleib seems to be a comedy machine because not only does he do his Showtime special and his stand-up, Gleib is currently working with Kathie Lee and Hoda on their "Guys Tell All" segment on the Today Show. Gleib has been named by TBS as one of the "101 funniest comedians working today." Ben's Hell Yes Fest set will be hitting the Joy Theater on October 11. See more info here.
---
IAN ABRAMSON
Hailing from Moreno Valley, California, Ian Abramson is an innovative comedian who has an experimental show called "Ian's Seven Minutes in Purgatory" where comedians perform to a camera in a non-disclosed room while an audience watches in another. The catch? The comedians performing have no idea how the crowd is responding to their jokes. Abramson has been listed by Chicago Magazine as "the best experimental comedian" as well as one of the "16 comedians you should see this fall." And this is why he makes Huka's list of the 7 acts you wont want to miss this October! Stop by The New Movement theater for Ian on October 12. Check out more info here.
---
GIRL CODE SHOWCASE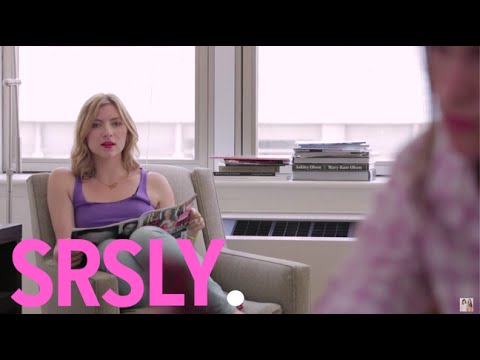 Carly Aquilino, Jamie lee, and Annie Lederman take the stage in Girl Code in support of their acclaimed MTV show called Girl Code. Girl Code is a "sisterhood" that women share, "we're in this together!" Girl Code offers over the the most honest (VERY honest) advice about being a woman and basically how to deal with day-to-day struggles, with a funny twist. Closing their 4th season on MTV, Girl Code is a must see at this years Hell Yes Fest! Get acquainted with Girl Code on October 13 at the Joy Theater. Click here for more info!
---
NICK SWARDSON
Actor, comedian, and writer/producer, Nick Swardson has been around the block a couple times in his life. Jump-starting his career with the teen hit film Malibu's Most Wanted and joining the Comedy Centrals Reno 911. You can see him in films likeBlades of Glory, 30 Minutes or Less, and I Now Pronounce You Chuck and Larry. Make sure to check out his latest one-hour special, Nick Swardson: Taste it, debuted on Comedy Central, May 2015. Nick will have 2 shows at The Joy Theater on October 14. See more info here.
---
 ALICE WETTERLUND
Actress and writer best known for her appearances on MTV's Girl Code, The Interview, and most recently Mike and Dave need Wedding Dates. Alice Wetterlund is an up and coming stand up comedic you won't want to miss at this years Hell Yes Fest! Catch her on October 15 with Aparna Nancherla, Sabrina Jalees, and Ricky Velez at The Art Garage. Check out more info here.
---
SARAH SILVERMAN
One of the biggest names in comedy is coming to Hell Yes Fest this year, Sarah Silverman! Its hard to not know who this stand-up goddess is if you like comedy as much as we do. This two-time Emmy award winner is one of the most influential and popular comedians in entertainment now. Not only is she a comedian she is an actress, creator, writer, executive producer, and author. WOW.  And now she is headlining Hell Yes Fest! Silverman can be seen on SNL dating back to 1993, as well as multiple other TV shows, online presences, and movies. Sarah will be closing out Hell Yes Fest at the Saenger Theatre on October 16. Get more info here here.
---
You can catch all of these outstanding and hilarious acts on October 6-16th at locations like the Joy Theater, The Theatre at St. Claude, Saenger Theatre, and more! Get all the info on all the acts performing this October here! Cant wait to share the laughs with you all at Hell Yes Festivals 5th annual festival this October! Get your tickets here!